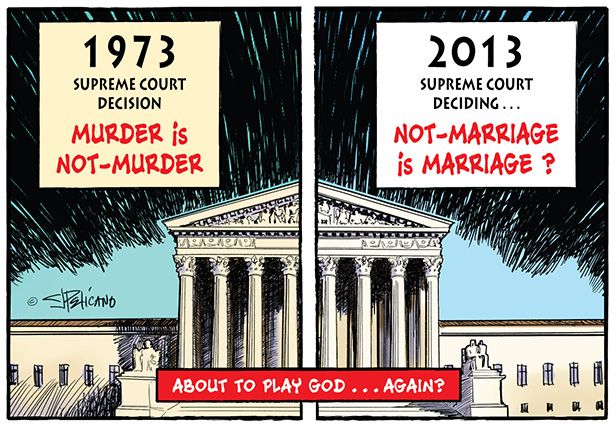 Today the supreme court has through a 5-4 voting decision struck down the Defense of Marriage Act. This allows homosexuals to be recognized by the state where it is legal for homosexual marriage. justices threw out part of a law that denied hundreds of federal benefits to same-sex couples and cleared the way for gays and lesbians to once again marry in California.
It seems that the devil, the enemy, is being active in undermining and doing his best to destroy the Church of Christ the Catholic Church. It is as St. Peter says "Be sober and watch: because your adversary the devil, as a roaring lion, goeth
about seeking whom he may devour." (1 Peter 5:8)
America is being challenged by the enemies of the Church and if continued we will fall just like Rome did because of bad policies and immorality almost 15oo years ago.
Be prepared to be persecuted and the collapse of another civilization if nothing is done.
Categories: Uncategorized